RIVER F underground water detector for wells and underground water explorers. GER DETECT Company provides you with the latest and the most advanced technology features, high-accuracy and identification techniques have been developed to the high-tech in this device, to be the first among other long-range devices, providing the prospector, less effort in the searching and finding water. RIVER-F PLUS DETECTOR long-range water locator is the latest device to detect groundwater and artesian wells. RIVER-F PLUS DETECTOR best Long Range Water Detector a device with multiple features searching underground water and artesian wells: – Freshwater Search system – Natural water search system – Salty water search system RIVER-F PLUS DETECTOR water searching machine, in its new version, allows users to operate two systems: the touch system, and the keyboard system. RIVER-F PLUS groundwater detection device is also characterized by several functions: – It operates in six different languages: (German – English – French – Italian – Spanish, and Arabic). – The user can choose the type of soil desired in the search area: (natural – clay – rocky – sandy – mixed, and mineral). – This feature is designed for the user to obtain more accurate results. – It's got a settings menu (Sound Adjustment – brightness adjustment, and the device information).
It operates with a front range up to 3000 square meters and 1200 meters of depth. The device allows the user to select a suitable front range of the search area to be covered (500 – 1000 – 1500 – 2000 – 2500 – 3000) square meters. After the completion of settings and start the process of detecting the device will start to send and receive special frequencies to detect the target type that you will choose from the list. When the device receives a signal, it will automatically track the signal toward the target, then it turns towards the target referred to by the sender and the receiver antenna of the signal. After reaching above the target center, the device will wrap in a circular motion that means the device confirmed the target. The depth of the device reaches up to 1200 meters under the ground.
| | |
| --- | --- |
| Technical Specification Name | Technical Specification Value |
| Audio Output | piezo buzzer Ø:12mm – H:9.8mm sound pressure level 85db at 12v/10cm frequency 4.5±0.5 kHz |
| Liquid Crystal Display (LCD) | full-color 98mm x 57mm / 480×270 px |
| Length | Device: 170 mm – The device with long-range sensor 310mm |
| Frequency | Max 500 KHz |
| Data processing speed | 8 MHz |
| Operating Temperature Range | 0 ° C to 70 ° C |
| Operating Humidity Range | up to 95 % non-condensing |
| Storage Temperature Range | – 20C° to 70C° |
| Storage Humidity Range | up to 98 % Relative Humidity |
| Operating Time (27 W Battery) | 10 Hours |
| Waterproof Rating – Detector | not waterproof (weatherproof only ) |
| Compass module | GY-282 |
| weight total | 4950 g |
| Device weight | 500 g |
| Bag weight (empty ) | 3.5 kg |
| Bag dimensions | 53cm x 40cm x 22.8 cm |
| Battery Type | Li-ion Rechargeable Battery – External Battery |
| Battery Output Voltage | Li-ion 10.8 VDC |
| Battery Capacity | Li-ion 27 Wh |
| Battery Run Time | 10 Hours |
| Battery Operating Temperature | 0 ° C to 60 ° C |
| Battery Storage Temperature | – 2C° to 70C° |
| Battery weight | 350 g |
| Charger Operating Temperature | 0 ° C to 50 ° C |
| Charger Storage Temperature | – 30C° to 80C° |
| Charger Input Voltage | 90 → 250 VAC 50→60 Hz |
| Charger Output | 12.6 VDC / 1000 mA |
Video explaining how the River F Plus Device work
International certificates for devices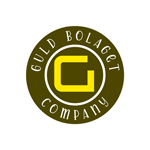 Our company is the first of its kind in Sweden in terms of specialization and great experience that we have in this field.
Since its inception, our company has been keen to be the first and effective company in the field of detection and exploration equipment.
We work continuously to provide the best services to you, and to continuously develop the level of services.
You have to contact the sales department and choose the product you want to buy, then the Sales employee will present to you an approved quotation and after your approval of the purchase, will present to you a proforma invoice explaining all the details that enable you to pay the product fees through a bank transfer to the approved bank account of our company.
Note: Our company provides you with all guarantees and documents that guarantee your rights in the purchase process until the product reaches you.
Our company also provides maintenance services for most types of devices in case it undergone any electronic malfunction.
Product fixing is responsibility of our company in case of any natural electronic malfunction and we does not take responsibility for failures that you get as a result of misuse or in the case of a product dropping or broken by the client. Note that we fix the products that are exposed to damage as a result of misuse and provide replacement pieces to damaged pieces at nominal wages.
We can also provide accessories and spare parts for most types of devices and products with premium prices.