After the tremendous success achieved by GER Detect in cooperation with UIG Detectors on the EASY WAY SMART DETECTOR small metal detector, GER Detect has completely upgraded this device to help prospectors shorten time and distance in finding the target.
EASY WAY SMART DETECTOR 3D ground scanner for metal hunting; the world's unique and only technology that combines two systems within one device.
EASY WAY SMART DETECTOR 3D treasure detector scanner; specialized in prospecting and searching for gold, precious metals, burials, caves, and voids inside the ground, with confidentiality and ease.
EASY WAY SMART DETECTOR underground treasure detector; the smallest device with a radar sensing system and a 3D imaging system, completely concealable.
GER Detect has invented the first device of its kind in the world with a single handgrip radar sensor system. A grip highly effective with a radar structure characterized with the analysis of radar waves that measure a target's characteristics. In other words, it is a high-precision dual-frequency radar and a transmitter and receiver of the signals coming from targets. EASY WAY SMART small gold detector; with a radar system with a special and sophisticated algorithms integration to detect the location of the target, consistent ability to detect and measure small targets in the ground. The front range in the long-range system can reach up to 2000 square meters, which equals 500 meters in each direction, it also can reach a depth of 18 meters in the ground.
This system is designed to avoid errors caused using the long-range system by the prospector and to confirm the existence of the target.
After identifying the target with the radar system, you can make a scanning for the detected target with the 3D imaging system.
The EASY WAY SMART device has several characteristics:
This system is supported by an Android application that works in several languages, namely: (German – English – French – Italian – Spanish – Arabic – Portuguese – Russian).
Automatic calibration with soil.
Automatic ground scanning feature.
It reaches a depth of 18 meters underground.
Technical Specification Name
Technical Specification Value
Audio Output
piezo buzzer Ø:12mm – H:9.8mm sound pressure level 85db at 12v/10cm frequency 4.5±0.5 KHz
Length
Device (main unit): 145.5 mm
Data processing speed
12 MHz
Operating Temperature Range
0 C° to 70 C°
Operating Humidity Range
up to 95 % non-condensing
Storage Temperature Range
– 20C° to 70C°
Storage Humidity Range
up to 98 % Relative Humidity
Operating Time (7.56 Wh Battery)
10 Hours
Waterproof Rating – Detector
not waterproof (weather proof only)
Bluetooth
HC-06 module – 2.4 GHz radio
Li-ion Battery Technical Specifications
Type
Li-ion Rechargeable Battery – internal battery
Output Voltage
Li-ion 3.6 VDC
Capacity
Li-ion 7.56 Wh
Run Time
10 Hours
Battery Operating Temperature
0 C° to 60 C°
Battery Storage Temperature
– 2C° to 70C°
Electric Li-ion Battery Charger Technical Specifications !!!
Operating Temperature
0 C° to 50 C°
Storage Temperature
– 30C° to 80C°
Input Voltage
90 → 250 VAC 50→60 Hz
USB Output Current
5 VDC / 2000 mA
Car Li-ion Battery Charger Technical Specifications !!!
Input Voltage
11 → 15 VDC
USB Output Current
5 VDC / 2100 mA
Other Technical Specifications
weight total
3550 g
Device weight
230 g
Battery weight
65 g
Bag weight (empty)
2135 g
Bag dimensions
460mm x 175mm x 342mm
Video explaining how the Easy Way Smart Device work
International certificates for devices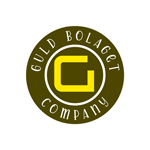 Our company is the first of its kind in Sweden in terms of specialization and great experience that we have in this field.
Since its inception, our company has been keen to be the first and effective company in the field of detection and exploration equipment.
We work continuously to provide the best services to you, and to continuously develop the level of services.
You have to contact the sales department and choose the product you want to buy, then the Sales employee will present to you an approved quotation and after your approval of the purchase, will present to you a proforma invoice explaining all the details that enable you to pay the product fees through a bank transfer to the approved bank account of our company.
Note: Our company provides you with all guarantees and documents that guarantee your rights in the purchase process until the product reaches you.
Our company also provides maintenance services for most types of devices in case it undergone any electronic malfunction.
Product fixing is responsibility of our company in case of any natural electronic malfunction and we does not take responsibility for failures that you get as a result of misuse or in the case of a product dropping or broken by the client. Note that we fix the products that are exposed to damage as a result of misuse and provide replacement pieces to damaged pieces at nominal wages.
We can also provide accessories and spare parts for most types of devices and products with premium prices.