Titan 400 Smart gold metal detector
TITAN 400 SMART metal searching machine, with a completely new design, besides the device is the first of its kind in the world.
TITAN 400 SMART long range treasure detector; device was developed to operate with ease, in all kinds of soil and the most difficult climatic conditions.
TITAN 400 SMART device can bypass all types of mineral rocks with automatic calibration technology, including sedimentary, metamorphic, and igneous rocks, which consist of two types:
Granite and basalt, which are among the worst types of rocks that impede the work of many devices in the market, due to the change in the rocks as a result of their chemical interaction with the earth and their transformation into rock tissue, i.e., mineral components
This device also has the advantage of automatically switching to search systems once the parts for each system are installed.
The front range of the device is 3000 meters square and the depth is 25 meters underground.
TITAN 400 SMART works with three different search systems on one device:
The long-range search system.
The ionic fields' search system.
VLF Electromagnetic Detection System.
TITAN 400 SMART long range metal locator; this system is characterized by high accuracy in identifying and monitoring the target location and restricting it within a square meter distance. -The device starts searching by showing light signals on the screen to show that the device is sending and receiving signals that direct you towards the target. -When a signal is received, the device will activate three functions at once to confirm the presence of the target -The turning of the signal recipient towards the target directly. -The direction of the target appears on the smart screen. -Making a beep sound when the signal recipient turns towards the target. -Confirm the direction of the target using the four directions to ensure more accurate reach to the target. -Trace the signal and when the signal recipient turns back, this means that you have gone past the target -Narrow the search location by marking it as the center of the target to be confirmed. -Then confirm the location of the target from the four directions (from south to north – from north to south – from west to east – from east to west). Features of this system: A System screen containing: Target direction locating indicator. The front range of the device. sensitivity level. TITAN 400 SMART long range gold detector with the possibility of choosing the appropriate front range for the search area to be covered (from 100 meters to 500 – 1000 – 1500 – 2000 – 2500 – 3000) square meters. The ability to control the level of sensitivity. The depth in the long-range system reaches 25 meters underground.
TITAN 400 SMART long range gold finder system that specializes in detecting ionic fields that form around gold and buried treasures. Search by moving the device from right to left, it should have an angle equivalent to 180 degrees. When a sound signal is heard and the cursor appears on the screen, this indicates that a target has been discovered. Follow the beep by moving the device up and down When you reach above the target, the device's sound will accelerate to confirm the presence of the target directly under the device This system can also be used while driving a vehicle. The depth in the ionic system reaches 25 meters underground and the front range is 3000 meters.
An advanced automatic (VLF) system with high accuracy in identifying metals, up to a depth of 3 meters underground. A fully automatic operating system that is not affected by soil types: wet or rich in mineral salts or mineral rocks. This system also has: Discrimination and search for precious metals system: This system is characterized by rejecting signals resulting from iron or non-precious targets, allowing you to search for precious metals only (such as gold, silver, bronze, and coins). The general search system, that is, the search for precious and non-precious metals: This system searches for all types of metals with high accuracy, in addition to distinguishing between precious and non-precious metals. The VLF system screen contains several indicators: 1- An indicator of the level of non-precious metals (ferrous). 2- An indicator of the level of precious metals (non-ferrous). 3- A positive (+) button and a negative (-) button to control the sensitivity level. of the search coil. 4-The (x) button to "ignore Iron"
Technical Specification Name
Technical Specification Value
Audio Output
DYNAMIC SPEAKER FREQUENCY RANGE: 350~5500 Hz SOUND OUTPUT: 84 ± 3dB & Wireless headphones
Liquid Crystal Display (LCD)
touch screen full color 98mm x 57mm / 480×270 px
Length
Device : 157mm
Length
Device with imaging and magnetic sensor 955mm (Closed)
Length
Device with imaging and magnetic sensor 1345mm (Opened)
Length
Device with ionic sensor 342mm
Length
Device with long range sensor 297mm
Frequency
Max 500 KHz
VLF System Frequency
10KHz
Operating Temperature Range
0 C° to 70 C°
Operating Humidity Range
up to 95 % non-condensing
Storage Temperature Range
-20C° to 70C°
Storage Humidity Range
up to 98 % Relative Humidity
Waterproof Rating – Detector
not waterproof (weather proof only )
Waterproof Rating – Coil
waterproof to depth of (30 cm)
Operating Time (27 Wh Battery)
10 Hours
Bluetooth
Tw5200 – 2.4 GHz radio Bluetooth headphones
Coil
Ø=30cm
Li-ion Battery Technical Specifications
Type
Li-ion Rechargeable Battery – internal Battery
Output Voltage
Li-ion 3.7 VDC
Capacity
Li-ion 27 Wh
Run Time
10 Hours
Battery Operating Temperature
0 C° to 50 C°
Battery Storage Temperature
– 5C° to 70C°
Battery weight
135 g
Li-ion Battery Charger Technical Specifications
Operating Temperature
0 C° to 50 C°
Storage Temperature
– 30C° to 80C°
Input Voltage
90 → 250 VAC 50→60 Hz
Output
5 VDC / 2100 mA
Other Technical Specifications
total weight
6620 g
Device weight
595 g
Coil weight
675 g
Bag weight (empty )
3150 g
Bag dimensions
620mm x 430mm x 200 mm
Video explaining how the Titan 400 Smart Detector work
International certificates for devices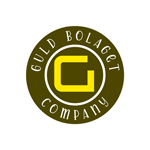 Our company is the first of its kind in Sweden in terms of specialization and great experience that we have in this field.
Since its inception, our company has been keen to be the first and effective company in the field of detection and exploration equipment.
We work continuously to provide the best services to you, and to continuously develop the level of services.
You have to contact the sales department and choose the product you want to buy, then the Sales employee will present to you an approved quotation and after your approval of the purchase, will present to you a proforma invoice explaining all the details that enable you to pay the product fees through a bank transfer to the approved bank account of our company.
Note: Our company provides you with all guarantees and documents that guarantee your rights in the purchase process until the product reaches you.
Our company also provides maintenance services for most types of devices in case it undergone any electronic malfunction.
Product fixing is responsibility of our company in case of any natural electronic malfunction and we does not take responsibility for failures that you get as a result of misuse or in the case of a product dropping or broken by the client. Note that we fix the products that are exposed to damage as a result of misuse and provide replacement pieces to damaged pieces at nominal wages.
We can also provide accessories and spare parts for most types of devices and products with premium prices.